Bring the Pledge to End Racism to your Community
The founders of The Birmingham Pledge dreamed that the Pledge would become an international movement to address racial inequality throughout the world. Well-known signers of the Birmingham Pledge include Anglican Archbishop Desmond Tutu and former South African prime minister F. W. DeKlerk, former President Bill Clinton and Senator Hillary Rodham Clinton, Birmingham bombing survivor Carolyn McKinstry, author Harper Lee, General Colin L. Powell, Governor Bob Riley, and many others (See Encyclopedia of Alabama for more information).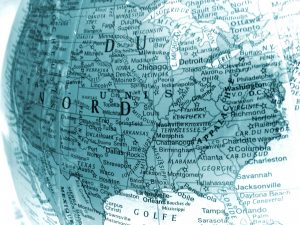 As we've developed the National Pledge to End Racism Initiative, which is based on the important work of The Birmingham Pledge, we, too, envision a wide adoption of this important effort. We currently have active partners in the following cities:
Newton, MA
Raleigh, NC
Ithaca, NY
Kent, OH
Nashville, TN
Arlington, VA
Burke, VA
Fredericksburg, VA
Roanoke, VA
Virginia Beach, VA
If you'd like information about how you might start a similar effort in your community, contact us.